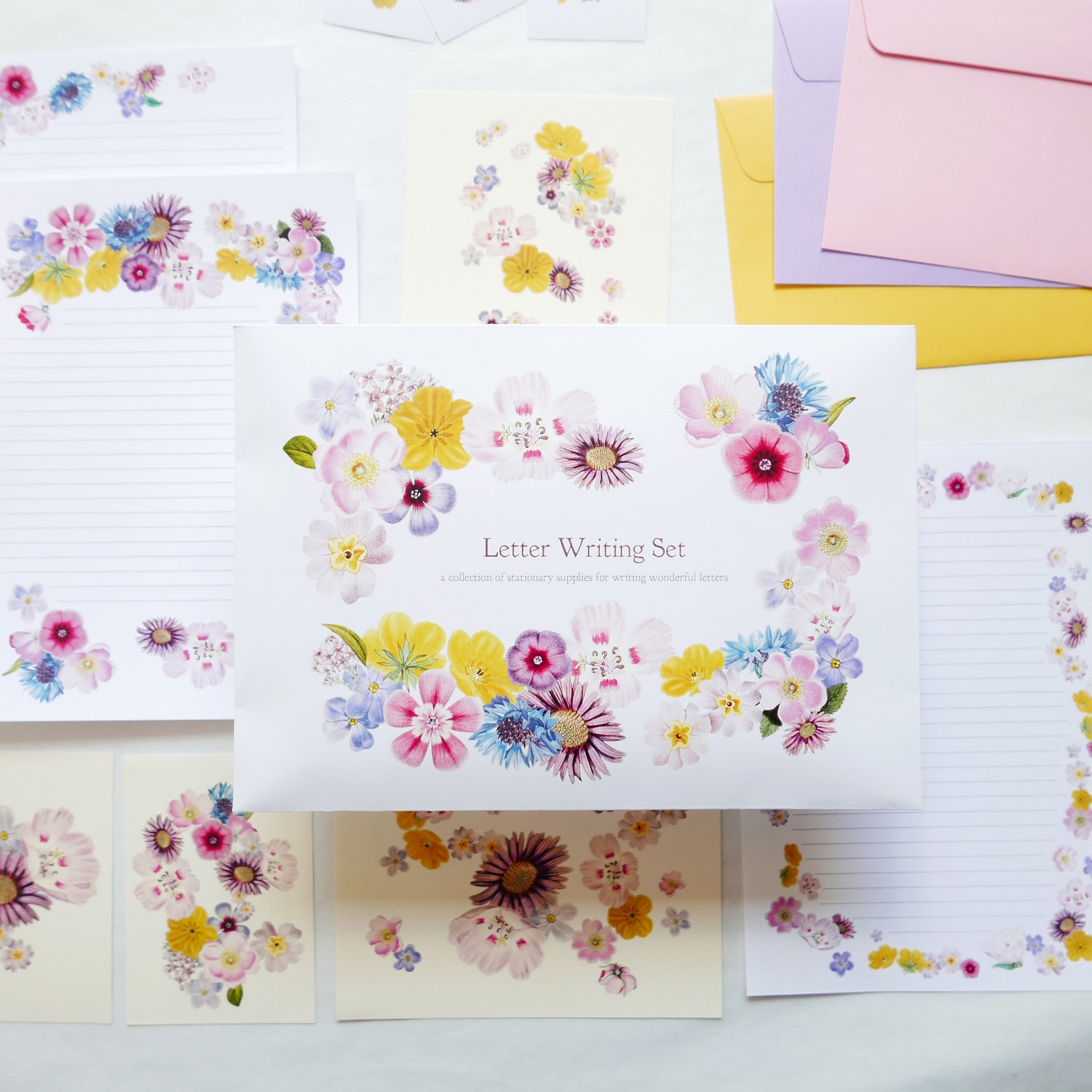 A beautiful collection of stationary supplies for writing wonderful letters.
Writing a letter to a loved one is a special way to reach out, telling them all the things you love about them, the things you miss about them, something you thought they might find funny.
This letter writing set includes
- 12 a5 writing sheets, in 3 different designs, printed on paper made with recycled coffee cups.
- 2 Floral Postcards and 2 Floral Giftcards (4 different designs total)
- 6 envelopes in 3 different colours
- 6 stickers in 3 designs
This set comes in a printed envelope.
Make your letters even more beautiful with this set, there is such magic in receiving a hand written letter in the mail.